Warren Airport Taxi & Limo Service
Warren Limo Service is an all-star limo company based in Warren that specializes in providing luxury airport transportation from DTW Airport to Warren or Warren to DTW Airport. Metro DTW Sedan specializes in ground transportation solutions for any event anywhere in Warren. We also offer limo service for any occasion, like weddings, proms, and business meetings, and our team will assist you with all your limousine booking requirements. If you have clients or guests arriving at DTW airport, we can arrange to meet and greet them, help with their luggage, and transfer them to their destination in one of our private luxury vehicles. All flights are checked at the time of limo booking, and on the day, the limo driver is only dispatched when the flight arrival is imminent.
Warren is a city in Michigan with a population of 138,000. Warren is in Macomb County. Living here gives residents a suburban feel, and most own their homes. In Warren, a lot of restaurants and parks are located. One of the largest suburbs in the Detroit metropolitan area, Warren is often referred to as the City of Progress. Warren's recreation department supports a city community center and a recreation center with 24 parks. Warren is a cultural center that features classes and workshops for adults and children. The performance venues include the Warren Civic Theater and the Macomb Center for the Performing Arts.
Warren Taxi Limo to Detroit Dtw Airport Car Service
Detroit Metro Airport Taxi, Car, Limo & Sedan Service for all your DTW Airport Ground Transportation need 24/7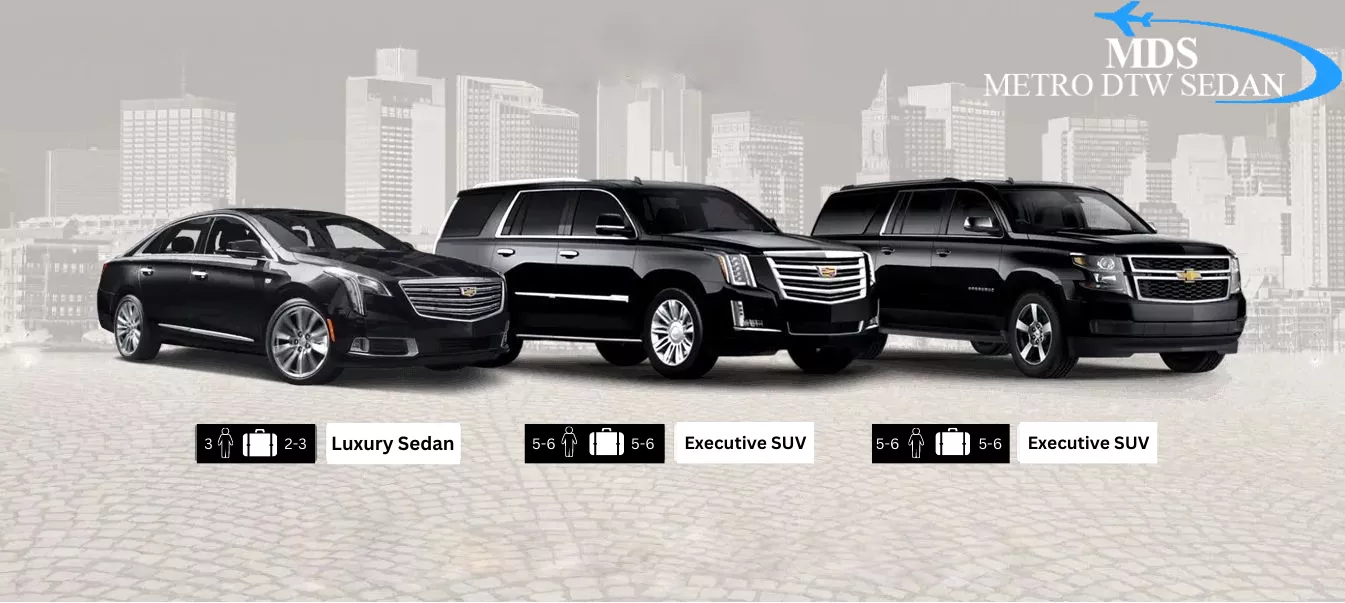 Taxi Service Warren is more prominent and reliable in providing airport taxi services in Warren. Metro DTW Sedan is a reliable taxi company providing you with door-to-door transport service at economical rates. We provide timely, reliable, and safe transportation services with luxury, style, and safety. We have ultra-modern airport transportation that goes much beyond the norm. Warren airport car service is not only obtaining you to the place you wish to be, but we're getting you there in a method that can be completed by years of working experience.
Metro DTW Sedan is committed to offering customers the finest taxi service in Warren. We are a top choice for airport and corporate customers–with clean cabs and superior technology, you won't find a better taxi experience anywhere. We specialize in airport transportation and cover all major airports in Detroit Michigan Including:
Warren airport car service | Warren Taxi Service | Limo service Warren | Limo Warren | Warren Cab Company | Warren Cab Service | Taxi Warren | Warren taxi to DTW | Metro Cab Warren | Warren metro airport cars | Warren taxi to airport | Taxi in Warren | Taxi Warren to Detroit airport | Warren cab to airport | Taxi Warren mi | Warren to Detroit airport taxi | Taxi service Warren mi | Warren airport taxi | Cabs in Warren | Taxi from DTW to Warren | Warren to Detroit taxi | Metro cab company | Taxi Metro | Metro cabs | Metro taxi near me | Metro cab service | Metro taxi cab | Metro cab DTW | Rides to Detroit metro airport | Metro taxi service | Metrocab taxi | Metro cab near me | Metro cab Michigan | Metro airport taxi Warren mi |