Northville Airport Car & Taxi Service
Northville Car to DTW Airport
MDS Northville Cab Service offers airport taxi services for Detroit Metro Airport (DTW), including Milford, Ann Arbor, Detroit, Oakland Township, White Lake and all of Southeast Michigan. We have the huge, best-maintained vehicles of taxis in Detroit Michigan.
Are you searching for Limo services in Northville? Wherever you want to go, no matter how far it is or how long you're willing to travel, our airport car service offers safe and reliable transportation service to Detroit airport from Northville and vice versa. You can rest assured that the drivers are professional and will arrive in a safe manner and get you to the desired destination.
At Metro DTW Sedan, Get the Best & Affordable Limo Services:
Licensed Luxury Sedan Limo Rentals for Airports
Luxury Sedan Limo Rentals for Airports of Wayne & Washtenaw County
Cheap Limo Rentals for Airports
Luxury Black Car Service
Metro DTW Sedan strives to create an unforgettable experience for your every trip. Our goal is to exceed your expectations and provide you with the best car service in the Northville area that takes care of all your transportation needs. All of our town cars are equipped with advanced and luxurious amenities. We promise to impress you from the moment you step inside.
Call us at (734) 945-6067 and make a reservation with Metro DTW Sedan.
Northville Taxi Limo to Detroit Dtw Metro Airport Car
Detroit Metro Airport Taxi, Car, Limo & Sedan Service for all your DTW Airport Ground Transportation need 24/7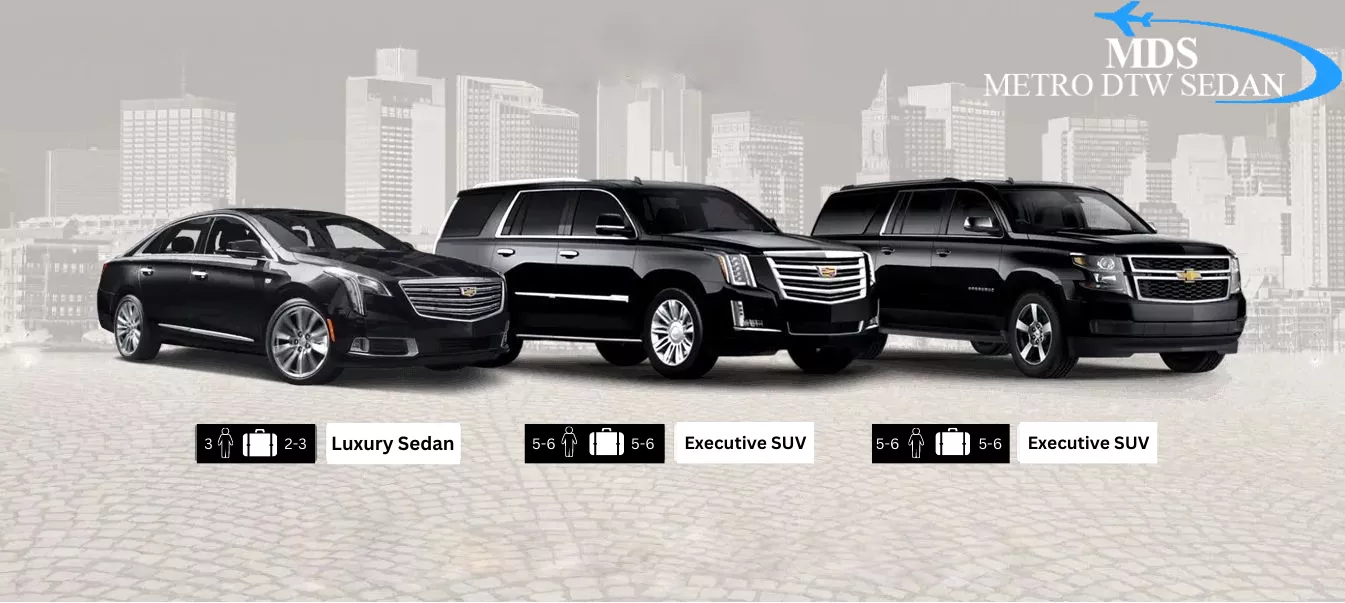 Our goal for the past 27 years has been to offer ground transportation service at Northville and surrounding area that are accessible, personalized, and delivered with the utmost care and attention. We take pride in being the #1 Taxi service in the whole of Michigan State. Our professional drivers will relax the customers with their friendly atmosphere no matter where they are traveling. Whether it's within Northville or outside, we strive to make every transportation experience memorable.
Why should you book Taxi Service with Metro DTW Sedan?
Fast Online Booking
Professional Drivers
Latest Neat and Clean cars
Flat rates (No-hidden charges)
24/7 Availability
Northville is located in Michigan, United States. It is known for its historic architecture, beautiful parks, and friendly community. The city offers a variety of activities for residents and visitors, including hiking, biking, and fishing. There are also several annual events, such as the Northville Heritage Festival and the Northville Art Walk, which showcase the city's rich cultural heritage. Overall, Northville is a great place to live, work, and visit.
Airport Car Northville MI
Northville airport car service | Northville Taxi Service | Limo service Northville | Limo Northville | Northville Cab Company | Northville Cab Service | Taxi Northville | Northville taxi to DTW | Metro Cab Northville | Northville metro airport cars | Northville taxi to airport | Taxi in Northville | Taxi Northville to Detroit airport | Northville cab to airport | Taxi Northville mi | Northville to Detroit airport taxi | Taxi service Northville mi | Northville airport taxi | Cabs in Northville | Taxi from DTW to Northville | Northville to Detroit taxi | Metro cab company | Taxi Metro | Metro cabs | Metro taxi near me | Metro cab service | Metro taxi cab | Metro cab DTW | Rides to Detroit metro airport | Metro taxi service | Metrocab taxi | Metro cab near me | Metro cab Michigan | Metro airport taxi |