Visit Detroit in November to enjoy the start of the holiday season. These ten must-see events and activities are happening in Detroit and the surrounding metro area during the holiday weekend of November.
America's Thanksgiving Day Parade, presented By Gardner White.
The parade starts at 10 a.m. at the Detroit Institute of Arts. It then proceeds down Woodward Ave. towards Campus Martius Park. The theme for this year is "Our Great City!" Detroit! "The America's Thanksgiving Day Parade, presented by Gardner White, will air live on WDIV – Local 4 at 10 a.m.-noon. Audacy's 104.3 WOMC will broadcast parade coverage simultaneously, while News/Talk 760 WJR and News/Talk 760 WJR will host a pre-parade broadcast from 6-9:30 a.m.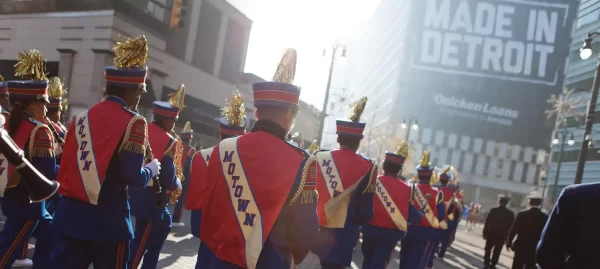 Detroit Lions vs Buffalo Bills
Detroit Lions football is a great combination with Thanksgiving. With a 12:30 p.m. start, the Lions will take on the Buffalo Bills at Ford Field. The game will air nationally on CBS.
Ice Skating
Visit Detroit's Rink at Campus Martius Park is open seven days per week, except on holidays. Our experienced staff will ensure that your experience on the ice is unforgettable from the moment you get out of it. Now you can skate at The Rink at Campus Martius Park. Award-winning holiday lighting, public spaces, and fantastic restaurants make this a great "staycation."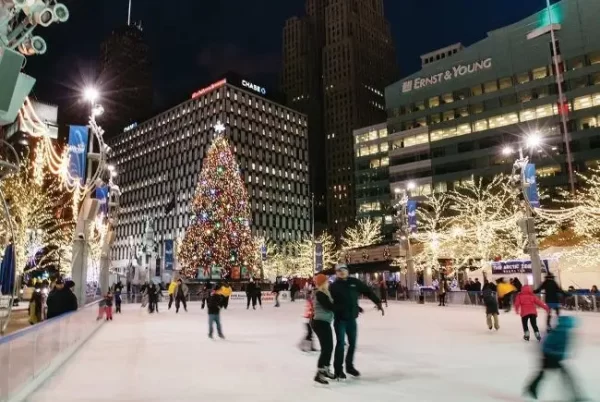 Saturday Small Business in the "Dotte
Wyandotte is taking small steps in a big way. Local businesses are gearing up for an exciting Small Business Saturday, November 26th, 2022. Enjoy a unique experience downtown Downriver, and help various local businesses. You can enjoy a delicious dining experience, including breakfast, lunch, and dinner. Many restaurants, bakeries, and ice cream shops offer craft cocktails and sweet treats. Do you feel fabulous? Enjoy a relaxing visit to one of the local nail salons, spas, or hair salons. Get ready for the holidays! Wyandotte's stylish and eclectic retail shops have everything you need, whether you are looking for gifts or home decor.
Detroit: Black & Latin-Owned Businesses Virtual Tour
There's no better time than now to find great gift ideas from minority-owned Detroit businesses. It will be easier for you this year with your local tour guide, who will take you to various neighbourhoods of Detroit to tell the stories about the shops. You will be introduced to their top picks for unique Detroit holiday gifts. You can now shop at a local business and support the local community. Please join City Institute for this interactive tour. Make sure you have your shopping list!
Santa Visitors
The Henry Ford Museum of American Innovation is the perfect place to start your holiday season. One weekend only: Say hello to Santa and take your photo before the 25-foot-tall tree.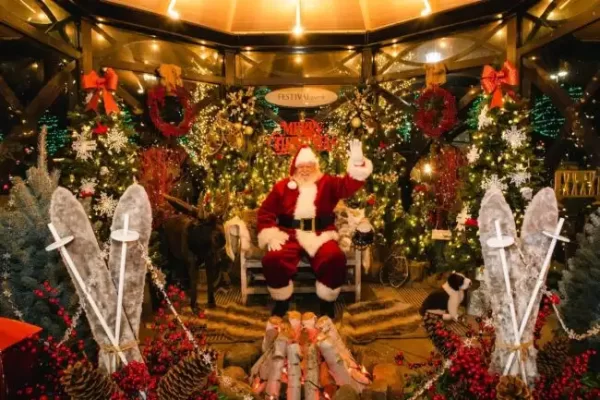 Detroit Pistons vs Cleveland Cavaliers
Basketball season is upon us! This weekend, the Detroit Pistons will be playing at LCA. Make the game a night of fun and stop by LCA for dinner before tip-off. Also, look at this list of restaurants within walking distance of the arena.
MACtion
Enjoy a MAC Bar Tour to celebrate the 2021 Rocket Mortgage MAC Football Championship at Ford Field on December 4th, 2018. Visit any of the bars in the graphic below to collect five stickers and earn two tickets for the MAC Football Championship. Any of the listed locations can be picked up your card.
Detroit Red Wings vs Arizona Coyotes
As the Arizona Coyotes take on the Red Wings, cheer them on at Little Caesars Arena! Looking for something to eat in LCA? This guide lists the top spots within walking distance.
Take a Look at
You'll be entertained by the wide range of live entertainment this weekend in Detroit, whether you want to sing your heart out or laugh till your cheeks hurt. You can miss Mike Cronin and Delo Brown.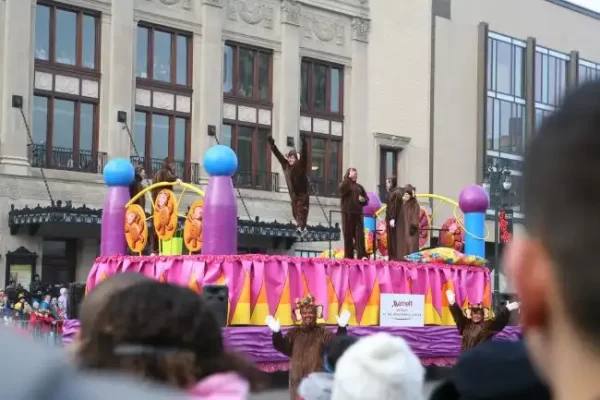 METRO DTW SEDAN
Detroit offers plenty of places to explore and shop and is one of the most visited cities. If you are planning to visit these places, the Detroit car service by Metro DTW Sedan helps you to explore the fun thing in Detroit. Our experienced chauffeurs will pick you up from any point in Detroit and take you to your desired locations.